With blind auditions for The Voice kicking off this week, the show's host Sonia Kruger has shared her first look on what is certain to be its most exciting season yet.
This season sees ARIA award-winner and multi-platinum Australian singer Guy Sebastian join returning coaches Kelly Rowland, Boy George and Delta Goodrem, which means it will be the first time there are two Aussies sitting in the red seats since Season 1.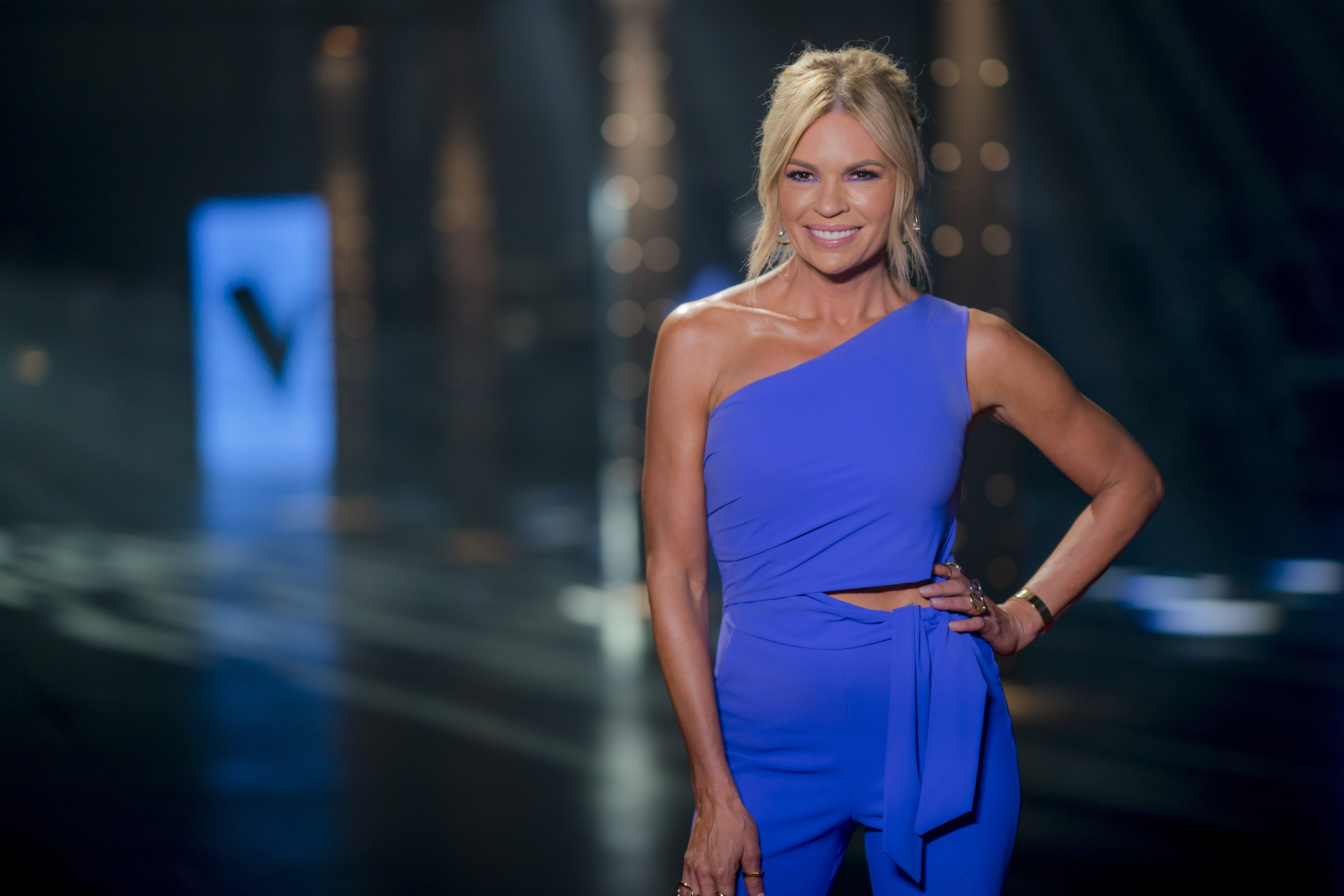 "How good is it to be back on The Voice, a show that's loved right across the globe," said Kruger, 53.
Speaking on Season 8's talent pool and how the blind auditions have been coming along, Kruger said, "We've found some of the most incredible artists during the blind auditions and we can't wait to share all of their voices and stories with you soon."
https://www.instagram.com/p/Bm8nPbdFHpE/?utm_source=ig_embed&
On welcoming Sebastian, 37, into the mix, the TV presenter said, "One of the best parts of this unique show is being able to experience it all with Kelly, Boy George, Delta and now we've all welcomed Guy into the iconic spinning chair… Red is definitely his colour."
Sebastian, who captured the hearts of Australians in 2003 with his amazing vocal talent as the first winner of Australian Idol, said that he couldn't wait to be joining The Voice.
"I'm really pumped to join the panel of coaches on the new season of The Voice," Sebastian said. "Being a musician over the last 15 years has been an extremely fulfilling time. I love that I can share my experience with some new aspiring artists so we can inject some fresh talent into the music industry."
He added, "I am really looking forward to representing Australia with the amazing Delta against the music historymakers Kelly and George — what a way to start 2019!"
Please follow and like us: